Library Home Page
Welcome to the Hayes Center Public School Library!
Hayes Center Public Schools Library Mission Statement:
The mission of the Hayes Center Public School Library is to encourage and develop a love of reading that will empower our students to become life-long learners and effective users of ideas and information in the 21st century. Our library's philosophy acknowledges that each student is unique and will strive to provide materials that will meet each student's independent study and recreational reading, listening and viewing need. The library exists to provide a variety of current materials and resources to meet the curricular needs of our school.
**************************************************************************
High School Librarian is Karen Allen. Elementary Librarian is Hannah Brott.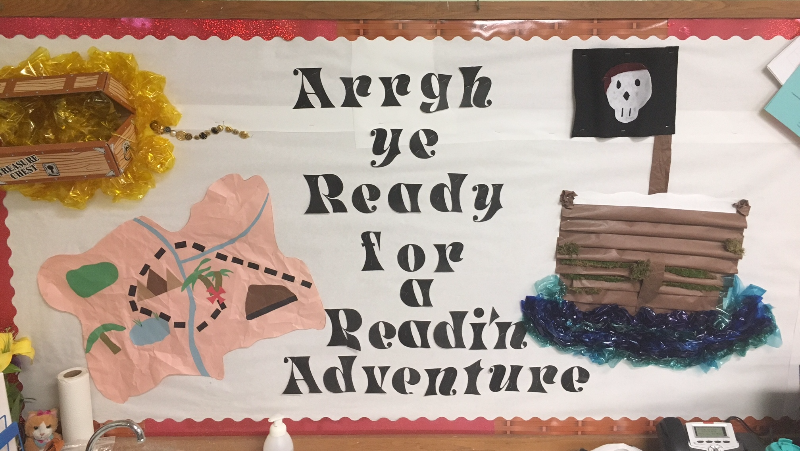 Ahoy Maties!
The elementary library is full of treasure for you to discover!
"THERE IS MORE TREASURE IN BOOKS THAN IN ALL THE PIRATE'S LOOT ON TREASURE ISLAND" WALT DISNEY

Please utilize the right side bar menu for highly recommended educational resources.